Morpheus8 Review 2023: I Tested the Microneedling Device for Smoother, Tighter Skin
Meet the treatment that virtually every celebrity is trying right now.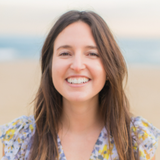 By Lauren Balsamo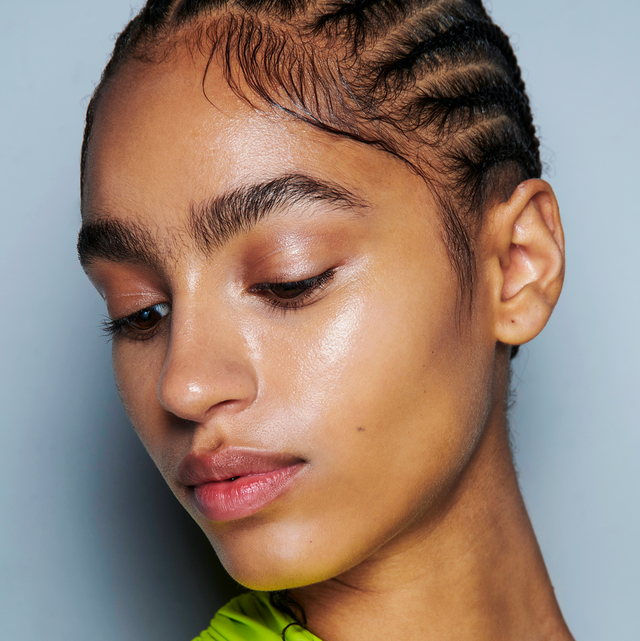 LAUNCHMETRICS SPOTLIGHT
Non-invasive beauty treatments are having a major moment right now (hi, Botox, Emface, Xeomin, etc.), but there's no procedure that's gotten more recent buzz than Morpheus8, the radiofrequency microneedling treatment that leaves your skin tighter and firmer. Not only are beauty editors in love with it, but celebs are too: Kim K tested it out a few months ago on Instagram, and then Lindsay Lohan herself told Cosmo that she's also obsessed with the treatment.
So naturally, being the curious beauty editor I am, I decided to book myself a Morpheus8 appointment with board-certified dermatologist Michelle Henry, MD, to see what all the hype is about. Ahead, my honest review of Morpheus8—plus everything you need to know about the treatment if you decide to try it for yourself.
What is Morpheus8?
Morpheus8 is a radiofrequency (RF) microneedling device, meaning it combines the properties and benefits of both radiofrequency technology and microneedling procedures, says Dr. Henry. During a Morpheus8 treatment, ultra-thin needles that emit radiofrequency energy are stamped into your skin to create a controlled injury, which, in turn, prompts collagen and elastin production—the two key proteins responsible for skin firmness, tightness, and smoothness.
Many other professional devices work the same way (like Potenza, Vivace, and EndyMed), but Morpheus8 is a bit different in that it (1) penetrates the skin deeper than most others, and (2) has a unique "burst" mode that allows it to treat multiple skin layers at once for a more robust collagen stimulation, says Dr. Henry. Translation: It's one of the most powerful RF microneedling treatments on the market, and most dermatologists I've spoken with say it yields some of the most impressive results.
What are the benefits of Morpheus8?
Morpheus8 has a ton of benefits for skin on both the face and neck and body—and it's all thanks to its ability to trigger your collagen and elastin production. Some of the biggest benefits patients experience after a Morpheus8 treatment include:
Smoother skin texture with smaller-looking pores
A reduction in acne scars and marks
Less noticeable fines lines and wrinkles
A more "snatched" jawline and more sculpted cheekbones
Skin that looks firmer, tighter, and lifted
For me, the biggest benefit of Morpheus8 was an overall plumpness to my skin and fewer fine lines. I haven't had Botox in over six months and even though the dose has totally worn off, my forehead and eye area still look and feel smooth, which I attribute to my Morpheus8 treatment. And because Dr. Henry told me Morpheus8 can also be used to delay signs of aging, I'm hoping the treatment will prevent any wrinkles and skin sagging in the future too.
How long do Morpheus8 results last?
Although the effects of Morpheus8 are not permanent, the results of a treatment typically last one year, says Dr. Henry, adding that "everyone's capacity to simulate collagen is different and one's lifestyle choices will affect the ultimate duration."
Advertisement – Continue Reading Below
It's also worth nothing that the results aren't instant (collagen doesn't grow overnight). My skin had a nice glow right after the treatment, but I didn't notice any smoothing or tightening effects until about a month later. So if you're trying Morpheus8 to improve your skin before a big event, I would recommend scheduling your appointment about six weeks in advance.
How long is a Morpheus8 session?
My whole Morpheus8 experience took about 90 minutes. I arrived to my appointment and quickly filled out some paperwork, sat with numbing cream on my face for 45 minutes, and then the treatment itself took 25 minutes.
Once I was totally numbed, Dr. Henry wiped my face clean and passed the device over my entire face two times using quick stamping motion. She did a few more quick stamps on areas that I really wanted to smooth and tighten, including the area under my eyes and my jawline, and then I was on my way.
How do you heal from Morpheus8?
Despite being such a powerful treatment, the downtime after my Morpheus8 treatment was relatively minimal. On day one, my skin was very red and tender for an hour post-treatment, and then faded to a pink color. On days two through four my skin was still pink and dry in some spots and I had a few pin-point bleeding marks, but nothing my tinted sunscreen couldn't camouflage. By day five, my skin was completely back to normal. If you're concerned about the downtime, I would book your treatment for Friday after work and then lay low over the weekend.
In terms of what you can and can't do after a Morpheus8 treatment, Dr. Henry told me no makeup for at least 24 hours and no aggressive skincare or anything with actives (that means you'll need to pause on your retinol, AHAs/BHAs, or vitamin C). "While the skin is most vulnerable the first 24 hours following the procedure, I recommend using mild cleansers and hydrators and avoiding direct sun exposure for a full week post-treatment," says Dr. Henry.
Cascades MedSpa loves this review of Morpheus8 and is Central Florida and Orlando's premier skin destination! Call today to schedule your free consultation! 321-397-1212